FEATURES
Get answers with our easy-to-use and modern survey tool. No installation of software is necessary.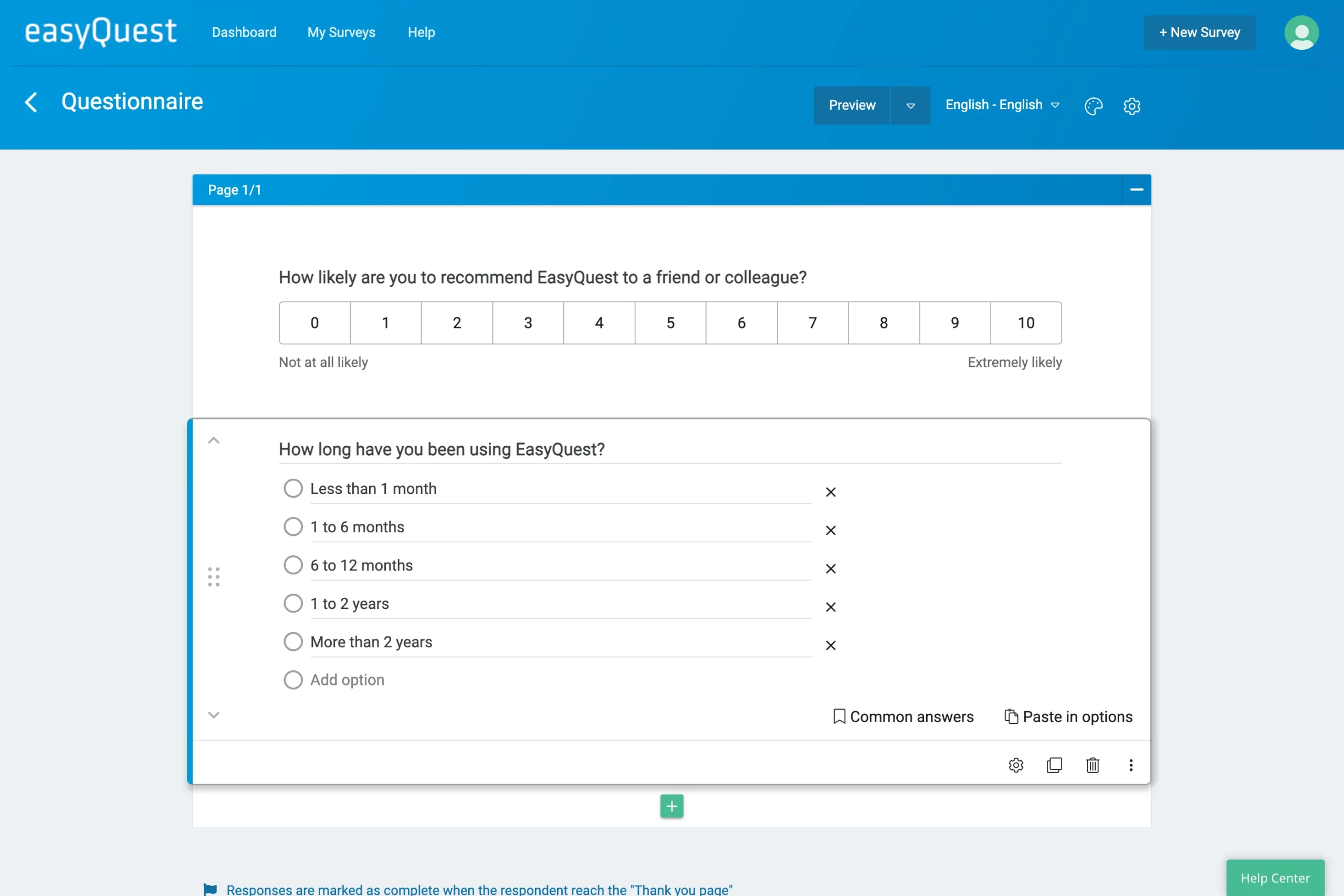 Build your survey in minutes
Start from one of our templates or build yourself from scratch. Select from multiple question types. Paste or type in answer options, or select from our library of common answer options.
Results in real time
Make important decisions on the right basis. Built-in automatic results reports get you ready for presentation or analysis. Or export your data in and work on in your favorite software.
Anonymous surveys
Create anonymous surveys with ease. An anonymous survey can give you responses that are more truthful and encourages higher response rates.
Survey branding
Brand your survey and email invitations with your organisation's logo and colors. Redirect respondents to your website when they have submitted a survey.
Enhanced security
We use SSL encryption for all communication. All data passed between the web server and browsers remains private and integral.
Skip logic & branching
Direct respondents to relevant questions with skip logic. Hide or show a question and skip pages to make the survey more relevant to participants.
Real time reports
Presentation-ready results reports that you can present or share online. We also offer a cross-tabulation report and a comparison report.
Export your data
Need to do further analysis or store your data? Simply download all your responses from your survey as an Excel document or in CSV format.
Ready to build your first survey?
Sign up for a powerful EasyQuest FREE account now. Get unlimited surveys, questions and responses for free.